We would like to wish a heartfelt "Happy Nurses Week" to all the wonderful Nurses that we partner with to provide patient care.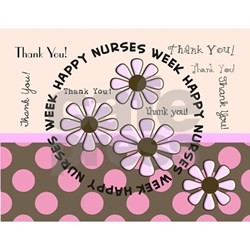 Throughout the year, these Nurses work to provide comfort and care for their patients through their skill, knowledge and understanding.  Nurses Day is celebrated each year on May 6th with Nurse's Week being May 6th – 12th this year.
Daily, we speak with the Nurses that call our Pharmacy on behalf of their patients and clients. Sometimes we also get to meet and speak with them one on one. We are always appreciative of their hard work and the long hours they have dedicated to helping others.
Southern Pharmaceutical Services employs two Nurses that deserve our special appreciation during this time. Wendy Kallaher, RN, is the Director of Clinical Support and has worked tirelessly for SPS for more than 10 years.  She's an instrumental part of the SPS team and we benefit from her knowledge and experience daily.
Ann White, RN, is an Account Manager working directly with the Assisted Living Communities that we service.  Her patient care experience and caring attitude is a great advantage to our clients.
We are so happy to have both of these amazing Nurses on our team using their knowledge to assist our Long-Term Care facilities!
Happy Nurses Week from everyone at Southern Pharmaceutical Services!