The show must go on to serve children and families touched by autism and other mental health areas.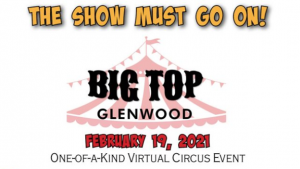 Guardian Pharmacy of Birmingham was a proud sponsor of Glenwood's first ever virtual fundraising event on February 19. Despite using a different platform to reach supporters, Glenwood experienced its best year yet, raising more than $330,000 for children, adolescents and adults affected by autism and other behavioral health challenges.
With continued support from organizations like Guardian Pharmacy, children and families  seeking assistance at Glenwood can receive crucial services – throughout the pandemic and beyond.
We are honored to have had a part in this worthwhile event that helps our pharmacy partners and the clients they serve.
Guardian Pharmacy of Birmingham takes its role in the community very seriously. We strive to make sure every prescription is filled with the utmost care, as vulnerable populations depend on our precision and attention to detail. We work to seamlessly meet customers' needs.