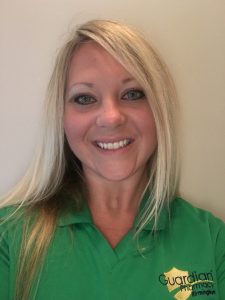 Guardian Pharmacy of Birmingham welcomes our new RN Account Manager, Samone Miller.
In her new role, she will be working with our communities to provide quality customer service and ensure an excellent resident experience. Samone will be responsible for conducting med cart audits, clinical in-services, troubleshooting and resolving issues to work together as a team with the communities we serve.
Prior to joining Guardian Pharmacy of Birmingham, Samone served as a Director of Health and Wellness, a Director of Nursing and a Charge nurse for various assisted living communities in North Alabama.  She brings a wealth of knowledge to our pharmacy, and we are very pleased she has joined our team.